Despite the many challenges of balancing motherhood and career, many mothers worldwide find ways to combine the two successfully, and when a woman runs her own business on top of her motherhood responsibilities, she's considered a 'mompreneur'.
In light of celebrating Mother's day on May 8th, here are four amazing mompreneurs to inspire you with their stories!
1. Patricia Williams, The Mom who built a McDonald's Empire
Williams' journey with the fast-food giant began when she was inspired by family members who owned a few McDonald's locations. In 1984, she and her husband cashed out their retirement savings and applied to their first McDonald's franchisee program, and as the brand was rapidly expanding in the 1980s, they purchased a second location.
Although she bought her husband's share of the company shortly after their marriage ended, the family-business concept kept alive as Patricia's daughters Nicole and Kerri joined forced with their mother in running the company, eventually becoming store owners themselves. In 2014, Patricia was awarded the highest honor a McDonald's owner-operator can achieve: the Golden Arch Award.
Today, the family owns all 18 locations in Compton, CA, including 5 locations owned by Patricia's daughters, Nicole and Kerri. The family organization has generated almost $50 million in revenue and employed over 700 employees while actively involved in charitable programs.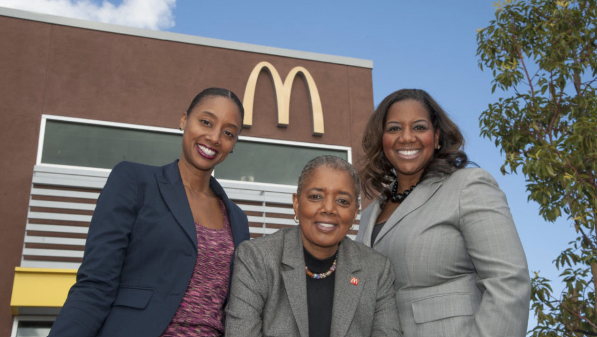 2. Mireille Hayek, The Mom with a Passion for Cooking
Getting married and starting a family was the beginning of Mireille Hayek's passion for cooking. With no formal chef training or experience, she opened her first restaurant in Lebanon called "La Parilla" in 2006. In 2009, she opened her second restaurant concept named "Yasmina",  an Indian fusion restaurant named after her daughter.
The Third concept, Em Sherif, was launched in Beirut, Lebanon, in 2011, eventually being named one of the top nine female-led restaurants to watch in 2021 by the World's 50 Best Group. Em Sherif, which translates to "Sherif's mom" in Arabic, was named after her son, and the pair have worked together across all her restaurant projects. Today, Em Sherif group has grown to 12 locations across the Middle East region, making its European debut by opening locations at luxury department store Harrods in London and Monaco, inside the Hôtel de Paris.
Before becoming the group's executive chef, Mireille's daughter Yasmina attended the Paul Bocuse Institute, a renowned International School of Culinary Arts. She now runs the European restaurants herself. The mother-daughter duo is continually working together to provide traditional Lebanese cuisine and keep up to date with food trends in the places they choose to open their restaurants.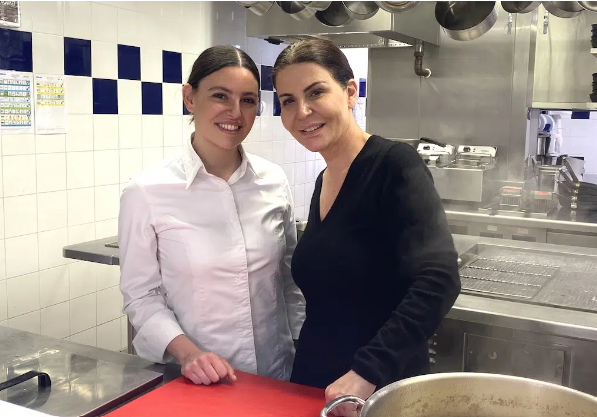 3. Paige Lauren, The Mom behind LA's Upscale Children's Clothing Line
Originally an architectural designer, Paige Lauren didn't expect her career to take a turn from designing residential homes to baby clothes. In 2008, the two occasions that motivated her to start her own business were 08's global recession, which affected her architectural design business, and a frustrating shopping trip experience for her friend's newborn baby. She couldn't find anything that matched her design aesthetic as she was looking for something modern and simple.
Despite having no experience in manufacturing or designing baby clothes, she founded the children's clothing line, which she named after herself, aiming to provide warmth and togetherness to all her customers while dealing with the pregnancy of her son. The business is now considered the first stop for every parent in Los Angeles and across the USA.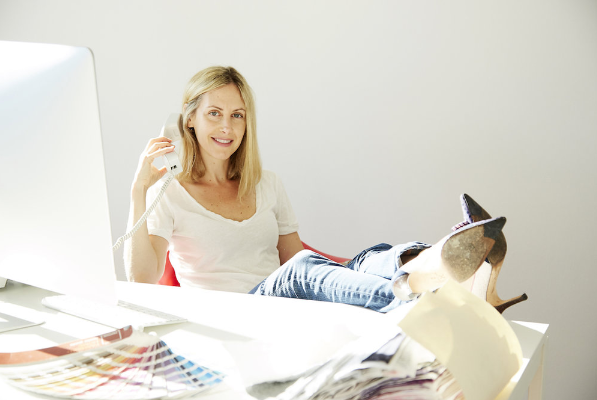 4. Becky Cannon, The Mom with Green Principles
Upon earning her Bachelor's degree in Child Development, Becky moved to Japan to work as a kindergarten teacher. After moving back to the United States in 1980, she gave birth to her second daughter Mari and looked for natural products with a holistic philosophy, similar features, and qualities to the Japanese products she used when caring for her first daughter Emi.
With an ambition to develop products in line with her values, she launched Green Sprouts Inc. in 1982. Since then, for 40 years, the company has been mother-daughter-owned with a mission to provide healthy and practical products that focus on the well-being and whole development of babies and families. Their product offerings are environmentally friendly and made with healthy and safe materials, including stainless steel and plant plastic, which now serve customers worldwide.
In a recent feature interview with Carolina Spark Magazine, Cannon described herself as sympathetic to mothers today, especially those balancing a career and their families. She involved her daughters in the business by having them pack boxes and attend trade shows with her. She advises moms to trust their intuition and listen to what they know to advocate for their children.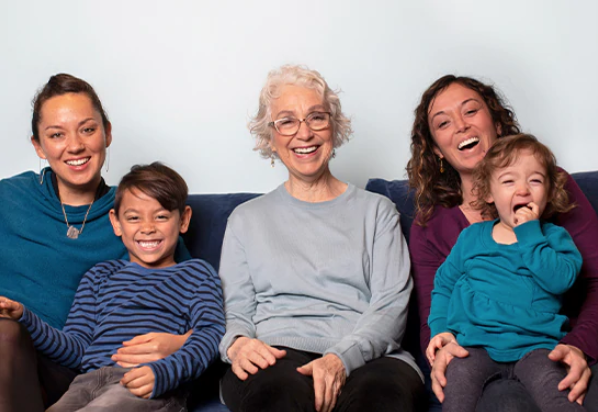 Juggling the responsibilities of being a business owner while performing duties as a mom can be incredibly challenging, like having two full-time jobs. Although it may be overwhelming, these women serve as inspiring role models for being successful in motherhood and career.
From the Como team, we wish you a Happy Mother's Day!