Homepage
Amazing results for amazing clients




















increase in monthly purchase frequency
increase in monthly spend over one year
higher average spend per visit for loyal customers
Your loyalty app and your reports will be in your pocket. Available on iOS and Android!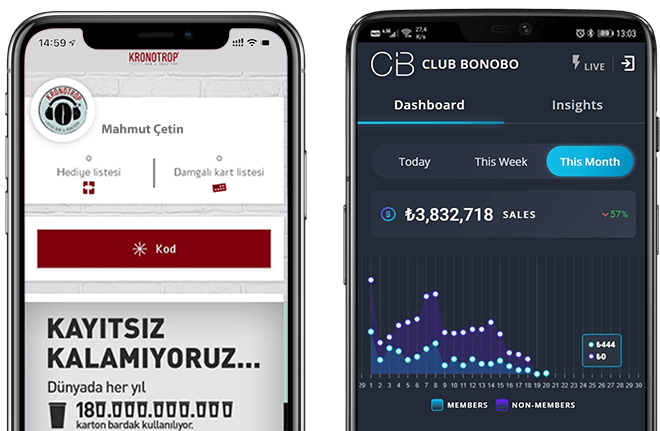 We combine CRM, BI, and loyalty to make the most of each customer and drive business growth. Full POS integration and connectivity make your system seamless from day one! Thanks to its flexible and modular structure, it is fully customizable for your businesses needs. With Como Sense, you'll get the full picture of your business in no time.
Check out our packages and pricing than, let's talk.
Basic
Best for Small Businesses
Easy Loyalty Registration
Joining Gifts
Points or Punchcards
Birthday Gifts
Data Insights
Communication (Push, Sms, Email)
Promote Days & Times
+1 Marketing Automation
Professional
Best for Medium / Large Businesses
Everthing in Basic Plan +
Personalized Gifts
Limitless Marketing Automations
Customer Journey Automations
Referral Rewards
Member Segmentation
Personalized In-app Content
Surveys