In today's fiercely competitive marketplace, leveraging customer testimonials has become an essential tool for store owners seeking to promote their businesses and cultivate trust among their clientele. These testimonials offer a potent means to showcase positive experiences and feedback from satisfied customers, serving as compelling social proof that can sway potential buyers in favor of your store, even amidst stiff competition.
According to a survey by BrightLocal, 91% of consumers between the ages of 18 and 34 trust online reviews as much as personal recommendations. Clearly, testimonials possess the remarkable ability to instill confidence and credibility in your store. In this article, we delve into four highly impactful strategies for effectively harnessing customer testimonials to promote your store.
1. Set up a customer testimonial page on your website and/or App
An effective way to leverage customer testimonials is to highlight them in places your leads go to learn about your business. Provide opportunities for your customers to come across testimonials that give them the confidence to choose you over your competitors.
To do so, set up a dedicated and compelling customer testimonial page on your website or branded app. Prioritize testimonials that highlight different aspects of your store such as product quality, customer service, or overall experience. Ensure that the layout is visually engaging and matches the overall branding of your website or app. Lastly, don't forget to keep the testimonial page up to date to ensure the page remains fresh and showcases recent feedback.
Patagonia, the renowned outdoor clothing and gear retailer, features a dedicated section on its website called "Customer Reviews." This section displays authentic testimonials from customers who have purchased and used their products. By incorporating real-life experiences, Patagonia builds trust and credibility, allowing potential customers to make informed decisions based on the feedback of others who have tested their products in real-world scenarios.
Sephora, a leading beauty retailer, understands the impact of testimonials in their industry. On their website, they showcase customer reviews and ratings for each product they offer. This transparent approach helps shoppers evaluate the quality and effectiveness of various beauty products, empowering them to make confident purchasing decisions.
Warby Parker, an innovative eyewear brand, features a dedicated section called "Customer Stories" on their website. This section highlights personal narratives and testimonials from customers and taps into the emotional connection customers have with their brand.
Finally, Olive Garden's website features a "Guest Experiences" section where they share customer testimonials and stories about their dining experiences. The page includes quotes, images, and descriptions that highlight the warm atmosphere, delicious food, and attentive service provided by Olive Garden.
2. Post testimonials to your social media accounts
The perception of brands on social media heavily influences the decisions of users. In fact, a study by PwC revealed that 37% of consumers rely on social media to find reviews, recommendations, and testimonials, shaping their purchasing choices.
Create eye-catching visuals or short videos of your customers' testimonials to post on your social media platforms. Leverage user-generated content by encouraging customers to post their testimonials or leave positive comments on your posts. You can reshare them on your social media profiles and even create a special highlight for testimonials so that potential customers can see that your customers are happy doing business with you.
Remember to always obtain proper permission from customers before sharing their testimonials on social media and respect their privacy preferences. By effectively posting testimonials on social media, you can leverage the power of social proof to build trust, engage your audience, and attract new customers to your brand.
For instance, a popular food chain like Shake Shack often features mouthwatering food pictures accompanied by customer testimonials, showcasing the deliciousness and satisfaction of their offerings to attract new customers.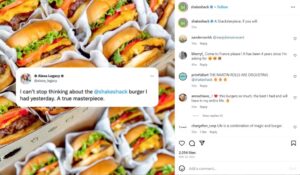 3. Highlight testimonials in your packaging
Adding testimonials to your product packaging offers tangible social proof to customers interacting with your brand. Seeing positive reviews and testimonials from satisfied customers builds trust, boosts repeat purchases, and generates positive word-of-mouth. Additionally, featuring heartfelt stories or experiences of real customers on your packaging creates a sense of connection with your audience and humanizes your brand.
Global beauty retailer, Sephora, occasionally includes customer testimonials on the packaging of their exclusive product collaborations or limited-edition releases. These testimonials from influential customers or beauty experts help create buzz and promote the products to a wider audience.
Nike is also known to feature customer testimonials and endorsements on their athletic footwear and apparel. These testimonials often come from professional athletes or individuals who have achieved their fitness goals with Nike products, emphasizing the performance and quality associated with the brand.
Eventually, take, for example, a premium chocolate brand like Ghirardelli, which includes customer testimonials on its packaging, emphasizing the exquisite taste and indulgence experienced by previous buyers!
4. Reward customers for their testimonials
Incentivizing customers to share testimonials is a powerful way to motivate them and gather genuine feedback about their positive experiences. Offering rewards such as discounts, freebies, or loyalty points encourages customers to participate and showcases your appreciation for their support. Moreover, it reinforces a positive customer experience as it shows that your business values their feedback and appreciates their support. As a result, you are able to gather a collection of authentic and compelling testimonials that can be utilized across various channels, including your website, social media, and advertising campaigns.
Como enables restaurants and retailers to boost brand loyalty by leveraging digital customer surveys that can be filled out in their branded app. Encourage customers to participate in giving feedback by automatically rewarding them with, for example, a free appetizer or a voucher. Inform them about their rewards via SMS, emails, or push notifications that can be redeemed on their next visit.
For example, TGI Fridays offer bonus points to their Fridays Rewards members for leaving reviews and participating in surveys. These bonus points can be added to their overall rewards and eventually redeemed for discounts or free appetizers and desserts.
A beloved coffee chain like Starbucks runs campaigns where customers can receive a free drink or loyalty points for leaving reviews or sharing testimonials. This approach not only gathers valuable feedback but also nurtures brand loyalty and engagement!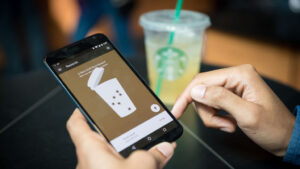 The Bottom Line
In conclusion, customer testimonials possess the transformative power to fuel a formidable marketing strategy, elevating your store's reputation, influencing purchasing decisions, and igniting exponential sales growth. With inspiring examples from renowned F&B and retail brands, it becomes evident that incorporating customer testimonials into your marketing endeavors is a game-changing move, propelling your brand to rise above the competition and cultivating an unwavering community of loyal customers.