Amidst the ever-competitive landscape of modern business, where customer loyalty holds the key to triumph, loyalty programs have emerged as the hidden treasure to secure success. According to Invesp customer loyalty trends, 83% of consumers are more likely to continue doing business with brands that offer a loyalty program. It's no wonder that loyalty programs have taken center stage as a powerful tool to attract and retain customers. But what sets apart the successful ones from the rest?
Join us as we explore the thrilling statistics and unveil the must-have features that have propelled loyalty programs to success in various industries. From personalized rewards resulting in a whopping 74% increase in engagement to gamification elements delivering a staggering 47% surge in customer participation, these captivating strategies are creating an unparalleled bond with customers and forging loyal communities of brand advocates.
1. 

Unlocking Customer Engagement: The Magic of Personalized Offers and 

Experiences
Personalization is the cornerstone of an engaging loyalty program. By harnessing the power of AI and data analytics, brands can decipher customer preferences, behaviors, and purchase history. This wealth of information allows for crafting hyper-targeted offers and experiences. Gartner predicts that by 2025, over 80% of digital business projects will require AI-based data insights to enhance customer experience.
Customizing rewards, offers, and interactions according to individual preferences and behaviors enables brands to engage customers effectively, encouraging ongoing participation and ultimately driving business growth. They resonate with customers on a deeper level, fostering a sense of exclusivity and appreciation, which in turn compels them to stay committed and loyal to the brand.
Amazon Prime members receive various personalized benefits, including free and fast shipping, access to streaming services, and specific deals and discounts. Amazon's advanced recommendation engine analyzes customer browsing and purchase history to provide personalized product recommendations, creating a more relevant and engaging shopping experience for each member.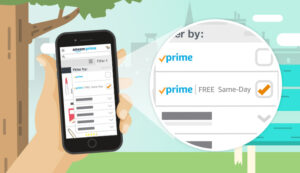 2. Ascending the Ranks: The Power of Tiered Membership Levels
Tiered membership levels create a sense of achievement and progression for customers. As they move from one tier to the next, customers experience a growing connection to the brand. This gradual engagement not only retains existing customers but also entices them to continue their journey, thereby resulting in increased repeat business and reduced customer churn.
Exclusive benefits and personalized experiences, such as birthday discounts, free shipping, or exclusive access to new products, strengthen customers' emotional connection to the brand. The Harvard Business Review emphasizes that customers in loyalty programs with tiered benefits have an emotional connection that is 42% stronger than those in non-tiered programs. This emotional bond translates into enduring loyalty and advocacy.
Starbucks has a popular tiered loyalty program that offers different levels of benefits to its members. The Green level is the entry-level tier, where customers can earn stars (points) for their purchases and get benefits like a free birthday drink, refills on brewed coffee or tea, and personalized offers. Once customers reach the Gold level after earning a certain number of stars, Gold members receive all the benefits of the Green level, plus additional perks like free drinks or food items after accumulating more stars, and early access to new products.
3. Blending Worlds: The Seamless Multi-Channel Experience
In today's interconnected world, where customers engage with brands through multiple channels, 
the importance of a seamless experience cannot be overstated. A successful loyalty program 
should seamlessly integrate across various touchpoints, including in-store, online, mobile app, 
and customer support channels. When customers encounter uniform branding and messaging, 
they develop a stronger sense of brand identity.
Moreover, a seamless multi-channel experience offers customers the convenience and flexibility
to engage with a loyalty program through their preferred channels. A report by Deloitte reveals
that customers who engage with a brand across multiple channels have a 30% higher lifetime 
value. An omnichannel approach ensures that customers remain actively engaged, contributing to
long-term loyalty.
Nike's
 focus on creating a seamless multi-channel experience has been a significant factor in the 
success of its loyalty program. By bridging the gap between online and offline channels, Nike 
has deepened customer engagement, fostering a sense of community and driving long-term 
loyalty among its members. The program's success showcases how a cohesive and integrated 
multi-channel approach can significantly enhance the overall customer experience and strengthen brand affinity.
4. Leveling up the Fun: The Thrill of Gamification Elements
According to Badgeville's research, companies that integrate gamification into their loyalty 
initiatives witness a substantial 47% rise in customer engagement. By presenting challenges, 
awarding points, badges, and showcasing leaderboards, brands foster a spirit of competition and 
accomplishment, alluring customers to engage more frequently and enthusiastically.
Gamification elements produce memorable experiences that leave a lasting impression on 
customers, setting these interactions apart from others in their memories. When customers
associate positive emotions with a brand's loyalty program, they are more likely to recall and 
engage with it in the future. A study by Nielsen Norman Group highlights that memorable 
experiences lead to a higher likelihood of customer loyalty and advocacy.
McDonald's
 is known for integrating gamification into their mobile app, creating a fun and 
engaging digital environment that keeps customers coming back for more delightful experiences 
and enticing rewards. They introduced a thrilling "Spin the Wheel" gamification experience in 
their mobile app and with each spin, participants can win a variety of prizes, from free menu 
items and discounts to exclusive merchandise and special offers.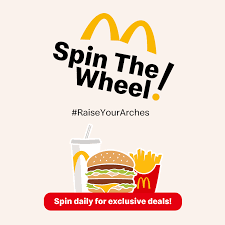 5. Uniting Hearts and Minds: The Impact of Social Media Engagement
Social media and community engagement are pivotal components of a successful loyalty 
program, offering brands the opportunity to create vibrant online spaces where customers can 
connect, interact, and share their experiences. It provides a means to foster a sense of belonging 
and strengthen the emotional connection between customers and the brand.
Engaged customers often create user-generated content, such as reviews, testimonials, and 
creative posts, which can be leveraged for marketing purposes. According to a study by 
Bazaarvoice, user-generated content is 20% more influential than any other type of media when 
it comes to making a purchase decision. Brands can showcase this content to celebrate customers 
and amplify their loyalty, encouraging others to join the community.
Costco
 actively engages its members on social media, like Instagram, Twitter, and Facebook, to 
communicate the benefits and rewards of the Membership Rewards program. They showcase 
popular products, highlight seasonal items, and share member testimonials to create excitement 
and drive engagement. They also run social media campaigns that encourage members to share 
their Costco shopping experiences and finds using hashtags like #CostcoFinds or #MyCostcoHaul.