As the generation with the most buying power, Generation Z (born between 1997 and 2012) is a crucial demographic for marketers to understand and appeal to. It has an estimated global buying power of $360 billion in 2022, more than double what was estimated three years ago.
To build loyalty with Gen Z customers, businesses can use the following strategies:
1. Create positive in-store experiences
According to a survey from CM Group, 47% of Gen Z prefer to shop in-store, so businesses should focus on delivering unforgettable experiences to strengthen the emotional bond with customers. Beauty Retailer Sephora understands the importance of delivering exceptional services and experiences at every touch point of their customers' journey.
Indeed, while online shopping offers the convenience they crave, in-person shopping allows them to have an up-close look at the products and the brand identity, and enjoy personalized service. This shows the importance of a multi-channel approach. In this context, take advantage of your customers' visits to gain valuable insights and feedback on how their in-store experiences can be improved by asking them to fill out a survey after they finish visiting your locations!
2. Personalize campaigns and offers
Personalization is an effective strategy that allows brands to create experiences specifically tailored to each customer, making them feel happy and cared for by your brand.
From your Campaign Center, create personalized gifts and campaigns to send to your Gen Z shoppers and communicate with them via email, SMS, or in-app messages! Good personalization creates strong customer loyalty to your brand and they are more likely to share their positive experience with family and friends.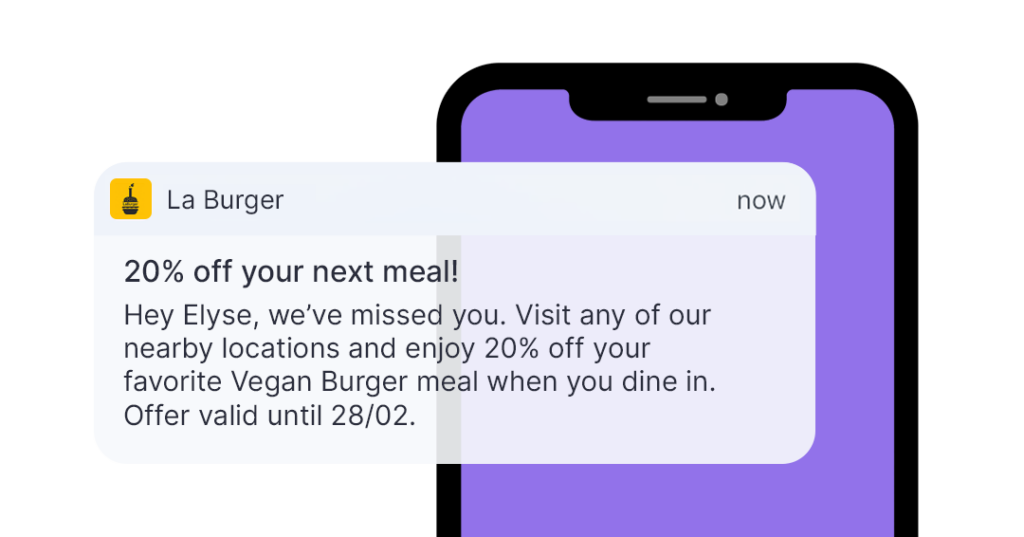 3. Encourage user-generated content
82% of Gen Z use social media to research and discover brands. Take advantage of incorporating user-generated content (UGC) in your marketing strategy as 35% of Gen Z agree that UGC has more credibility than company-created content, as stated by The Influence Agency.  Taco Bell does an excellent job engaging its online followers to post their own content by giving them shoutouts and featuring their reviews across its social media pages.
Ask your followers to post product reviews or have them post images of them using your products on their social media pages along with hashtags. Incentivize them to join with attractive rewards such as discounts, free items, or exclusive access to new products.
4. Spice it up with gamification
Gamification is a buzzword that keeps growing in popularity among Gen Z consumers. When leveraged correctly, it will help increase engagement, revenue, and the lifetime value of each customer.
Como can help set up effective Scratch & Win or Spin the Wheel campaigns that will add fun to your customer's experience and keep them coming back for more. Gamification not only adds fun to the customer experience but also provides valuable insights into customer preferences and the popularity of rewards among Gen Z customers, helping your business make informed decisions.
5. Support Sustainability
Based on a report by First Insight and the Baker Retailing Center, 75% of Gen Z consumers are environmentally conscious and agree that their purchasing decisions are influenced by the sustainable practices of a business. Thus, your business should integrate CSR and sustainable initiatives into the customer experience to create an emotional connection with customers.
Leading brands like H&M and TOMS have gained recognition for their commitment to sustainability and ethical practices. Take inspiration from them and explore ways to integrate corporate social responsibility and environmentally-friendly initiatives into the customer experience, fostering a deeper emotional connection with Gen Z customers.
Ready to win over Gen Z customers?
As Gen Z's buying power continues to grow, it's crucial for brands to understand and cater to their unique preferences and values in order to establish strong, lasting relationships. Developing a loyalty program that aligns with Gen Z's values and effectively communicates your brand is essential in winning over this market.
Interested in creating a loyalty program that resonates with Gen Z? Let's connect and discuss how we can help.