As the back-to-school season approaches, businesses have a golden opportunity to tap into the student market and leverage their loyalty to drive growth and success. With students and their families actively preparing for the upcoming academic year, creating targeted strategies to engage and reward your younger customers can lead to long-lasting brand loyalty and increased sales.
In this article, we will explore four effective back-to-school loyalty strategies that you can implement to capture the attention of student customers, stand out in the competitive landscape, 
and foster lasting relationships that extend far beyond the back-to-school season.
1. Unlocking Back-to-School Savings: Student-Exclusive Discounts and Offers
As students prepare for the new year, they are often on a tight budget, seeking ways to save on essential items like school supplies, textbooks, electronics, and clothing. Offering exclusive deals and discounts tailored specifically for them addresses their unique needs and financial constraints, making the brand more appealing and relevant to this demographic.
Offer exclusive lunch specials during the weekdays, providing students with affordable and satisfying options during their break time. Offer complimentary upgrades to larger sizes or premium beverages with the purchase of certain menu items. By presenting a valid student ID, they can unlock special pricing or promotions, providing a sense of exclusivity and belonging to the brand.
Chipotle offers a "Students Buy One, Get One Free" promotion on certain days of the week. Students with a valid ID can avail of this offer and enjoy a complimentary burrito, bowl, salad, or order of tacos with the purchase of another. Similarly, Taco Bell offers a student discount program, providing a percentage off the total order for students who show their student ID at participating locations.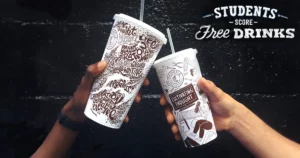 Communicating these exclusive offers through various channels, such as social media, email campaigns, and on-campus events, ensures that students are aware of the benefits and incentives awaiting them. This clear and targeted communication fosters a positive brand perception among students, positioning the brand as one that understands and supports their needs.
2. 

Igniting Back-to-School Buzz: Social Media Spectacle and Captivating 

Contests
With an ever-growing presence on platforms like Instagram, TikTok, Snapchat, and Twitter, students actively engage with content that resonates with their interests and preferences. Businesses can capitalize on these platforms by creating captivating back-to-school campaigns that not only grab students' attention but also encourage them to participate and share their experiences with the brand.
These campaigns may involve challenges, quizzes, polls, or other fun activities that relate to the back-to-school season. For example, you could run a photo contest where customers post pictures of themselves in school-themed attire while dining at your restaurant. Offer enticing prizes such as gift cards, free meals, or exclusive back-to-school merchandise to entice participation.
Starbucks launched a photo contest celebrating the back-to-school season. Students were encouraged to take creative photos of their favorite Starbucks beverages or food items along with their school supplies or in a school setting. Entries were submitted by using a specific contest hashtag and tagging Starbucks' official account. Winners received Starbucks gift cards and a feature on Starbucks' social media pages.
McDonald's hosted a quiz contest geared towards students, featuring trivia questions related to school subjects, pop culture, and fun facts. The quiz was conducted through Instagram Stories or a dedicated landing page, and participants had to answer a series of questions within a limited time. Those who correctly answered all the questions were entered into a prize draw for McDonald's gift cards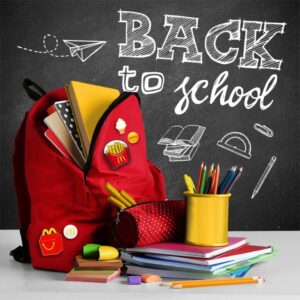 3. Passing the Perks Forward: Irresistible Referral Incentives and Benefits
Referral campaigns are powerful marketing strategies designed to leverage the influence of satisfied customers and their networks. According to Texas Tech University, satisfied customers are more likely to become advocates, with 83% of customers willing to refer others after a positive experience. By harnessing the enthusiasm of their satisfied customers, businesses can capitalize on word-of-mouth marketing, which is often more trustworthy and effective than traditional advertising.
Utilizing Como's expertise, you can easily establish a friend referral campaign to offer enticing benefits to your current members. Your existing members can effortlessly share the invite link with friends via email, SMS, or social media. When their friends open the link, they'll be guided to a sign-up page, either on the web or within the app, where they can register using the provided referral code.
Within our Campaign Center section, you have the flexibility to set up reward rules for both the advocate (current member) and the referred friend. For instance, the advocate might receive their reward only after the referred friend makes their initial purchase. To incentivize members to invite their friends, consider providing rewards for each successful referral. These rewards may include discounts on future purchases, complimentary menu items, loyalty points, exclusive merchandise, or special event access.
Conclusion
Implementing these four back-to-school loyalty strategies can help businesses effectively engage and reward student customers, setting the stage for lasting brand loyalty and continued success. By understanding the unique needs and preferences of students and tailoring marketing efforts accordingly, businesses can build strong relationships with the student market, resulting in increased customer retention, brand advocacy, and growth.