4.7 billion people, almost 60% of the world's population, are social media users. Not surprising that businesses – across all industries – implement strong social media strategies as part of their marketing plan in order to meet customers on their favorite platforms and become top of mind. The Food & Beverage and Retail industries are definitely no exception.
In this article, we gathered six social media best practices to implement in order to grow your customer base, increase conversion rates, and stimulate brand loyalty. Follow us!
1. Commit to a posting schedule and never miss an occasion to communicate with your customers
Establish a successful and consistent social media presence by looking at your business and competitors' best posting times and most engaging content types, by diving into your audience and segmenting it, and by resorting to social media scheduling tools – such as Hootsuite, Later, or Planable.
That way, you will save time by automating your posting process and focusing on crafting the most relevant content for your customers. You will be able to manage multiple accounts from the same tool and collaborate with your team within a simplified social media workflow. This will not only keep your followers engaged and interested, but it will also help your brand stay relevant and keep a consistent brand identity.
2. Repost your customers' content – whether it is product features, feedback, or pictures of your locations
With over 500 million users posting an Instagram story every day, it is a winning strategy to share tagged posts or stories to give prospects better insights into your products and services. Personifying your communication by featuring your customers and letting them speak their voice within your accounts will most certainly differentiate your social media from the competition, and will help develop brand loyalty and trust.
According to Invesp, 71% of consumers who have had a positive experience with a brand on social media are likely to recommend the brand. When you reshare your customers' posts or stories, it will turn into a virtuous circle as it stimulates followers to create more brand-related content to be reposted!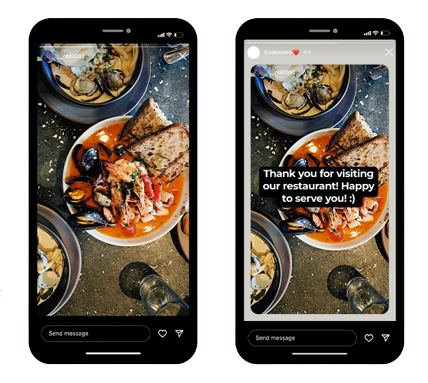 3. Run a social media competition with exciting rewards
Host a social media contest that requires people to follow, comment, like, share, or even tag their friends and other users to participate. It will attract a wide range of followers to join, build brand awareness, and generate buzz online.
In order for such a competition to be the most effective, the rewards need to be attractive, and the communication should be done ahead of the competition's starting date and last just a few hours to push followers to act on it immediately. Include Como craft gift vouchers, discounts on the total bill, BOGO, and so on in your campaigns for direct impact.
Consider launching contests around events or holidays to take advantage of the momentum that's already surrounding the occasion.
4. Interact with customers regularly to engage with them online as much as in store
Businesses with successful marketing strategies have understood the importance of humanizing their brand voice to make followers feel connected by initiating conversations. To do so, you can respond to comments, and have your staff speak directly to customers in marketing videos or post pictures of them at your locations.
Don't hesitate to give playful and humorous replies like the fast food chain Wendy's on their Twitter account, to emotionally engage and bring your followers closer to your brand when you react to their stories and posts. A study by Bain & Company found that the surveyed respondents spent 20% to 40% more on brands that have interacted with them on social media! Impressive, right?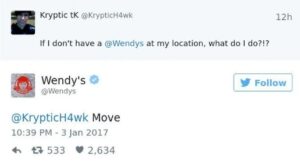 5. Offer top-notch customer support through your social media chats
Customers are increasingly turning to social media when looking for information and relaying their concerns and feedback. Ensure that is it clear that your customers can reach out to you on social media for any question and that you are responding in a timely manner to avoid frustration. Train your representatives to write in the perfect tone that fits your brand image and to go the extra mile by giving the most accurate pieces of information to the users.
Starbucks is widely recognized for its exceptional online customer service, answering customers' messages within hours of receiving them, whether it's positive or negative content, so that they feel heard and part and parcel of the Starbucks community.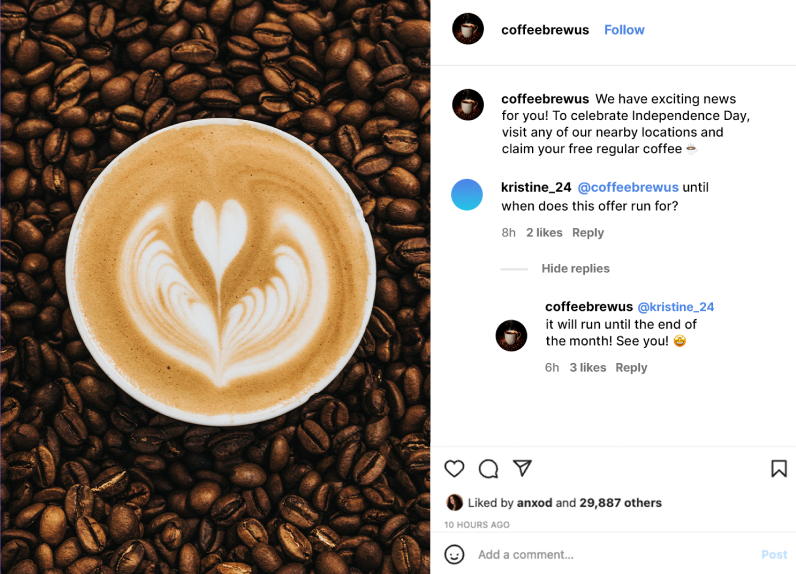 6. Attract new and existing customers with a brand new social media gift 
Set up a gift of your choice, such as a % off or discount, and share the link on your social media posts and in your account's description. Customers who are not members yet will be asked to enter their contact information to be able to receive the gift and will receive an SMS to sign up for the loyalty program.
New and existing customers will visit your stores to claim their gifts. After identifying at the POS counter with their phone number, new members will be able to redeem their gifts. As easy as 1-2-3.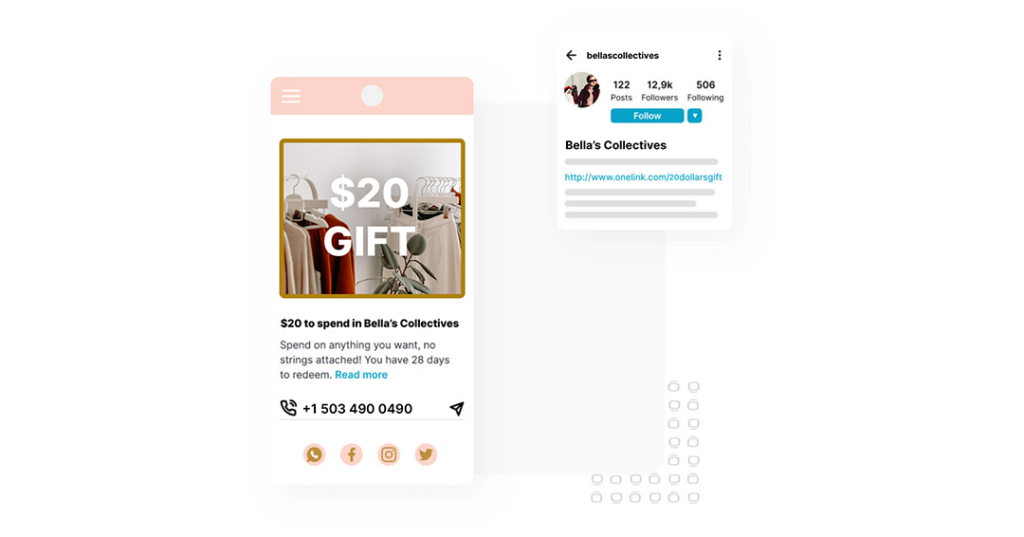 From scheduling your social media posts to winning customers with social media gifts and staying in touch with them online, it is essential to implement well-crafted social media strategies on all your channels to recruit new clients, generate customer loyalty, and boost your revenues!