More and more women are taking up leadership roles in the F&B and retail industries every day. They are following the steps of several extraordinary female leaders who paved their way into the business over the years, continually proving what it takes to be the driving force in such a competitive market.
According to McKinsey & Company's Women in the Workplace 2021 study, there has been a significant increase in the representation of women at every leadership level over the last 5 years. Among the respondents, 61% agreed that having women in leadership positions brings many benefits, such as how they promote employee well-being by regularly checking on them.
To celebrate International Women's Day on March 8th, here are eight exceptional F&B and retail female personalities whose stories continually serve as an inspiration to many up to this day.
1. Alice Waters, The Originator of the Farm-To-Table movement 
Founding her Californian restaurant, Chez Panisse, held Alice Waters internationally acknowledged as the originator of the farm-to-table movement, a modern cuisine culture advocating food made from locally-sourced ingredients, often natural or organic. It has consistently been ranked among the "World's 50 Best" restaurants for many decades, crediting her for pioneering California Cuisine.
Her culinary career has won her many awards, including the "Best Chef in America" in 1992 by the James Beard Foundation, considered the highest honor anyone can receive in the F&B industry. In 1995, she established the Edible Schoolyard initiative to educate middle school students on sustainable living by encouraging them to grow and harvest their food. In 2015, she was awarded a National Humanities Medal by former President Barack Obama for her humanitarian works.
2. Belinda Wong, The Woman behind Starbucks China's aggressive growth
Starbucks, the American coffee giant regards China as its most prominent and fastest-growing market outside the USA, opening a new store every 15 hours. One of the significant contributors to their success in the Asian country was Belinda Wong, who took on the role of Starbucks China CEO back in 2016. She led the multinational's unprecedented growth in the region and launched one of the most successful loyalty programs in Starbucks history, The Starbucks Rewards, growing to nearly 80 million members nationwide.
Now serving as Starbucks' China Chairman, she continues to focus on delivering the company's long-term growth strategy while promoting personal development in the organization. For 20 years and counting, Wong has been a member of Starbucks' global executive team, bringing rich expertise in China and the Asia Pacific to the company's global decision-making.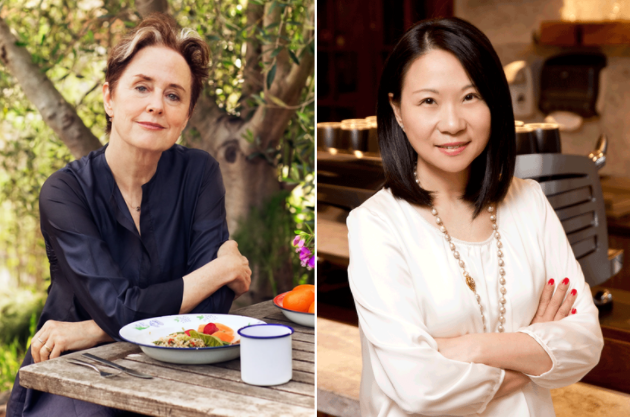 3. Cecilia Chang, The Mother of Chinese Food in America
Chinese-American restauranteur Cecilia Chang was best known for founding The Mandarin restaurant in 1962 in San Francisco, California.  She introduced authentic Chinese cuisine to American diners when locals were only familiar with the Americanized version of Cantonese cuisine. The restaurant quickly began to attract loyal customers over time, serving Sichuan dishes like Kung Pao Chicken and Beggar's Chicken. 
James Beard and Alice Waters were introduced to the Northern Chinese Cuisine from Chiang. In 2013, she won a James Beard Foundation Award for lifetime achievement. Her son, Phillip, continued her legacy by co-founding the globally known Asian-themed restaurant chain P.F. Chang's.
4. Nancy Silverton, The First Female Chef recipient of a James Beard Award
As a world-renowned chef, Nancy Silverton is known for building an Italian empire with Pizzeria Mozza, Osteria Mozza, and chi SPACCA. She has been nominated five times by the James Beard Awards, where she won the Best Pastry Chef of the Year in 1990, making her the first female chef to win an award from the non-profit organization, and received the Outstanding Chef Award in 2014.
In addition to her remarkable career portfolio, she co-founded the iconic La Brea Bakery, and triumphed over many adversities, including being one of the infamous Bernie Madoff's pyramid scheme victims, losing an estimated $5 million fortune. She inspired a generation of aspiring chefs, making her a resilient role model in the culinary world.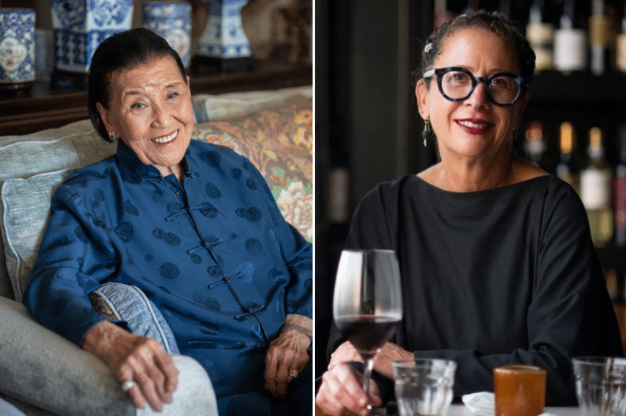 5. Edna Lewis, The Grande Dame of Southern Cooking 
Acclaimed chef Edna Lewis changed the way Americans perceived US Southern cooking. In 1948, Lewis opened her restaurant, Cafe Nicholson, with John Nicholson, an antique dealer. She took on the role of the cook and served simple Southern-inspired dishes, attracting several famous personalities who frequently visited the restaurant.
In 1976, she authored The Taste of Country Cooking, which became the first African-American cookbook to reach a nationwide audience and was credited with reviving interest in authentic Southern cooking. Lewis later received the James Beard Living Legend Award in 1990, the first-ever award from the organization.
6. Indra Nooyi, The Boss Lady with a Vision
Indra Nooyi first joined PepsiCo as Senior Vice President of Corporate Strategy and Development, overseeing the acquisition of Tropicana Products and a merger with Quaker Oats Co. as part of her responsibility to diversify the company into healthier food and beverages. She was later named Chief Financial Officer in 2001.
She assumed the title as the first female CEO of PepsiCo in October 2006 and her 2007 "Performance With Purpose" vision brought the soft-drink and snack-food giant to new and even greater heights, including top-tier financial performance, transforming their product portfolio, offering healthier options, and operating responsibly to reduce the impact on the environment.
Under her leadership, the company's revenues increased from $35 billion in 2006 to $63.5 billion in 2017. Nooyi's exemplary performance in her career and especially her journey with PepsiCo has resulted in her being consistently ranked among the world's 100 most powerful women. She was nominated as second place on the Forbes' 2017 list of The 19 Most Powerful Women in Business before stepping down as CEO in 2018.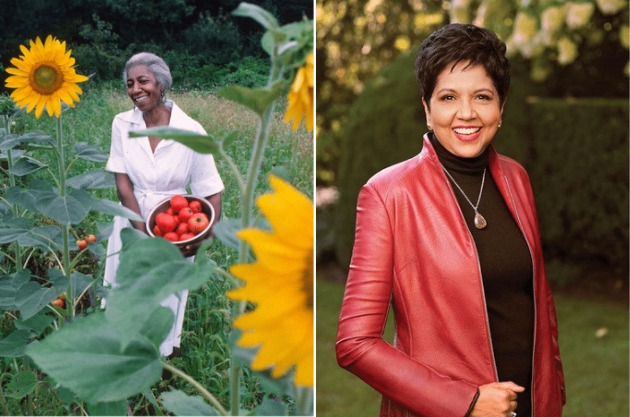 7. Gabrielle Chanel, The 20th Century Fashion Icon
The early years of the luxury brand owner, Gabrielle "Coco" Channel, was anything but glamorous. After her mother's death and being abandoned by her father, she was sent to an orphanage, where she learned how to sew. Before founding Chanel in 1910, she worked for a few years as a cafe singer where she earned her nickname "Coco".
Famous for her timeliness designs, she was instrumental in breaking the stereotype and changing the way society viewed women by broadening the available fashion. Her extraordinary fashion sense included couture clothing, fragrance, handbags, and jewelry. Her signature scent, Chanel No. 5, has become an iconic product of the brand. 
Chanel is the only fashion designer listed on Time Magazine's list of the 100 most influential people of the 20th century. She is still regarded as one of the most influential couturiers and trendsetters in fashion and retail.
8. Angela Ahrendts, The Charismatic Chief of Retail
Before joining Apple's executive team, Angela Ahrendts served as Burberry's CEO from 2006 to 2014 and was reported as the highest-paid CEO in the UK in 2012, making $26.3 million. She then joined Apple Inc. as the new Senior Vice President of Retail and Online stores.
Opening a series of high-profile flagship stores was part of Ahrendts' strategy to improve the customer experience. She was responsible for renovating every store as they update all their technology. For example, the stores used location-aware sensors to connect to the Apple store app on iPhones and engage with visitors with a greeting when they arrived.
During her career with the tech giant, Ahrendts created a seamless customer experience for over a billion visitors annually by integrating physical and digital businesses. She redesigned the stores and restructured the roles for 70,000 employees worldwide through her strong leadership skills. In 2015, she was ranked as the 25th most powerful woman globally.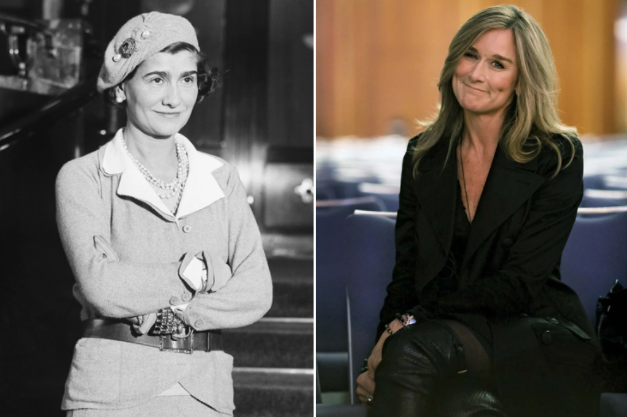 As more women enter leadership positions, they continue to face challenges in their day-to-day experiences while making their mark by breaking stereotypes, carving out their paths, and extraordinarily contributing to the business community.
To conclude, here is one of Sheryl Sandberg's, the COO and the first woman to serve on Facebook's board of directors, famous quotes: "We need women at all levels, including the top, to change the dynamic, reshape the conversation, to make sure women's voices are heard and heeded, not overlooked and ignored."
On behalf of the Como team, we salute all women to continue making a difference and inspiring the F&B and retail industries.
Happy International Women's Day!